BOOKS IN OUR CAC LIBRARY
Early Readers/Picture Books

Elementary
Trailblazer Books Series, Various Authors
​ The Trailblazer Series is full of "thrilling adventure stories introducing young readers (ages 8-12) to Christian heroes of the past." I have only read one of the books so far, so that is the one I will post. But our library is stocked with many of these books. Several of them are stories of Pioneering Christian Missionaries, which can be a good introduction to thinking about missions what how our methods have changed over the years.

Click the images below for more information.​

Young Adult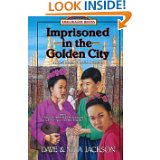 The story of Adoniram & Ann Judson



Books at the Natrona County Library
Early Readers/Picture Books
Elementary
​The Chronicles of Narnia, by C.S. Lewis
These books, written by C.S. Lewis, are some of the most cherished children's books of all time. People of all ages enjoy the stories in these books. The world of Narnia is full of adventure entwined with images of Christ-likeness and love conquering evil. In my humble opinion, the best way to experience these books is to read them to your children. There are two options for what order to read the books in: chronological and publication order. The images below are shown in publication order, and this is what I recommend using for a first reading.
​Click the images below for more information.


The Little House on the Prairie Series, by Laura Ingalls Wilder
This is another beloved series that is full of interesting stories from the pioneering days of American history. This series is also packed with good lessons about obedience, trust, and hard work, and family. Although most of its readers are girls, the stories can also intrigue boys. I also know some families that use it as a springboard for teaching American history in their homeschooling lessons. This is also a series that is great for reading out loud as a family!
​Click the images below for more information.
Young Adult
Son of Angels Series, by Jerel Law
This series is aimed at middle school and high school students and tells of the adventures of Jonah and Eliza Stone and their family who are plunged into the spirit world in a unique way. It is the debut series of author Jerel Law, a gifted communicator, pastor, and church planter with over twenty years experience working full-time in ministry.

​Click the images below for more information.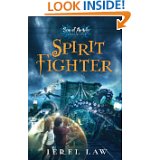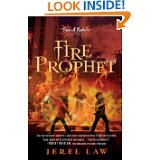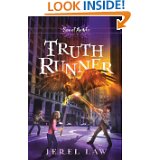 Other Books

Early Readers/Picture Books

Elementary

​Young Adult
** All recommendations made by previous CAC Children's Ministry Leader.